50/40 Program
The official anniversary observance occurred Saturday, May 24, with events beginning at noon. The celebration began with a ceremony at the Nicholson Entrance, and then moved to the homestead patio for the unveiling of the stone. Afterward, a catered barbecue dinner was followed by reminiscing around the fire after dark.
Gregg Clemmer opened the ceremonies with a few words.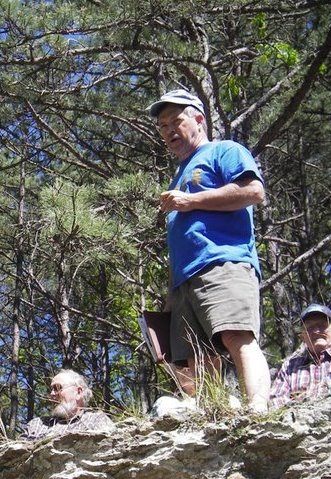 Dave Kohuth thanked everyone who helped (click for text)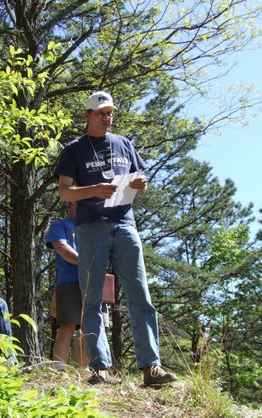 Phil Lucas spoke a few words to present the plaque at the historic Nicholson Entrance to Butler Cave (click for text of speech)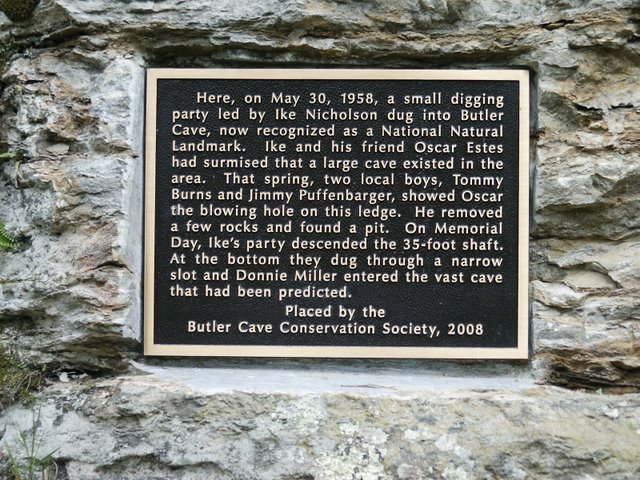 Mike Artz then presented the Governer's Proclamation of Butler Cave Discovery Day.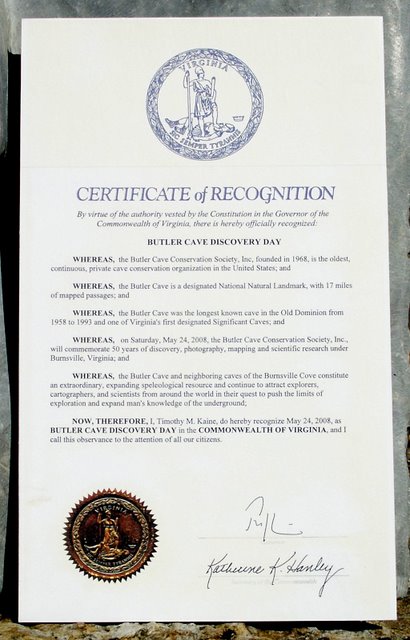 We then moved to the patio for the unveiling of the stone: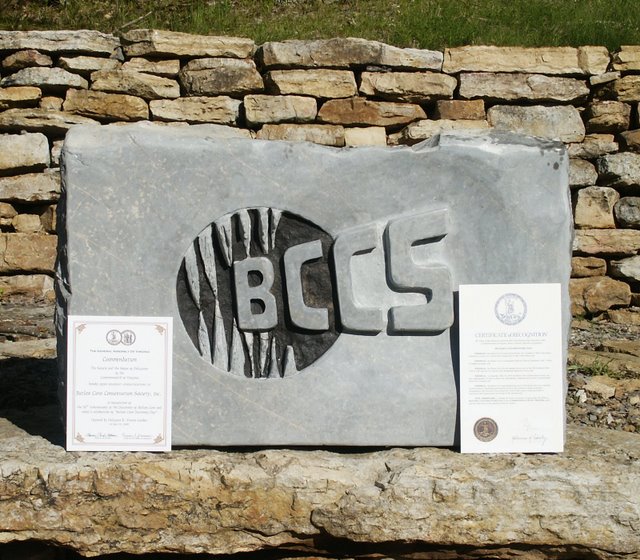 The commendation of the Virginia Legistature was presented by Tommy Shifflett.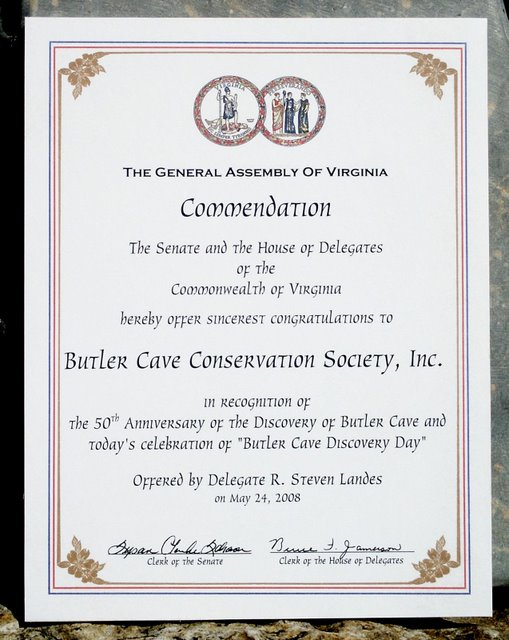 Rocky Ward then spoke about "Burnsville Cove: A Thin Place" (click for text)
More information:
Recorder Article on the 50/40 Celebration
Post-event thank you from Gregg Clemmer